Denmark is full of helpful, skilled humans
If you have an idea for a community project, get in touch! We've got all sorts of helpful resources to get your idea off the ground.
Looking to Volunteer at the CRC?
We're always on the lookout for volunteers. See our volunteer position descriptions below.
Volunteer Positions Available
You are welcome to help us for a half day per week, one day a week or more! It is completely up to you.
There is always a spreadsheet to complete, a letter to write, a poster to create. This position can be crafted around your skills and interests and desire to learn new things.
You decide how much time you would like to give and our customers will be grateful for your assistance regarding smartphones, tablets etc.
There are so many different workshops and events happening during the year at the CRC and we're always looking for help to make them a success!
Do you enjoy talking to and helping people? This is a great opportunity for you to connect with the community. Again it is completely up to you how often you would like to support us during the week.
We're proud of our community garden here so if you would like to learn more about gardening and enjoy working outdoors, we are looking for helpers on Wednesday & Saturday afternoons.
On the last Wednesday of the month we hold a community lunch day from 10 am to 2pm. If you would like to help with serving customers, helping in the kitchen or cooking some food for the day we would love to hear from you!
Other volunteer opportunities: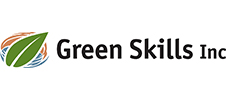 Volunteering at the Green Skills Denmark Tip Shop
Do you have a passion to re-use and recycle quality household items to save them from going into landfill and build a more sustainable future through "re-use, reduce, recycle"?
Do you like to work in an busy outdoors, community-based work environment with good workplace governance?
Then you will love volunteering at the Green Skills Denmark Tip Shop & Re-use Centre!
You will work with an awesome team of Tip Shop staff and other volunteers in a supportive work environment. There is always a job that needs doing and you will be helping people to help the planet by re-using stuff.
If volunteering at the Tip Shop is for you, please speak to Anita at the Denmark Tip Shop, ring the Green Skills Denmark office on 9848 3310 or apply online via the Green Skills website.