Find out how we
can help you
Learn about what's
on in Denmark
Welcome to
your Denmark
Community
Resource Centre
Find out how we
can help you
Learn about
what's on in
Denmark
Welcome to
your Denmark
Community
Resource Centre
2 Strickland St, Denmark WA 6333
2 Strickland St, Denmark WA 6333
Denmark's hub for connection, collaboration and community.
Find out how the Denmark CRC provides services and support to the whole community. Whether you're keen on IT support, looking to be connected to a service provider, or just wanting to know what's shaking around town, you'll find everything you need at the CRC.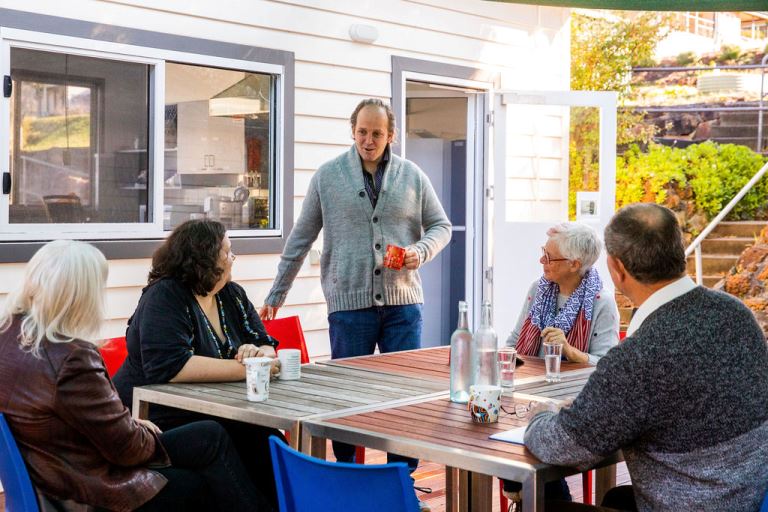 You can now donate to the Denmark Hardship Fund to help those in need access food and essentials. Donations over $2 are tax deductible and we are proud to partner with the Denmark Community Foundation for the good of Denmark..
Looking for a place to hang your hat? We've got all kinds of options. For long and short term office hire through to gorgeous rooms for your next celebration, we're here to help you choose the perfect space for your needs.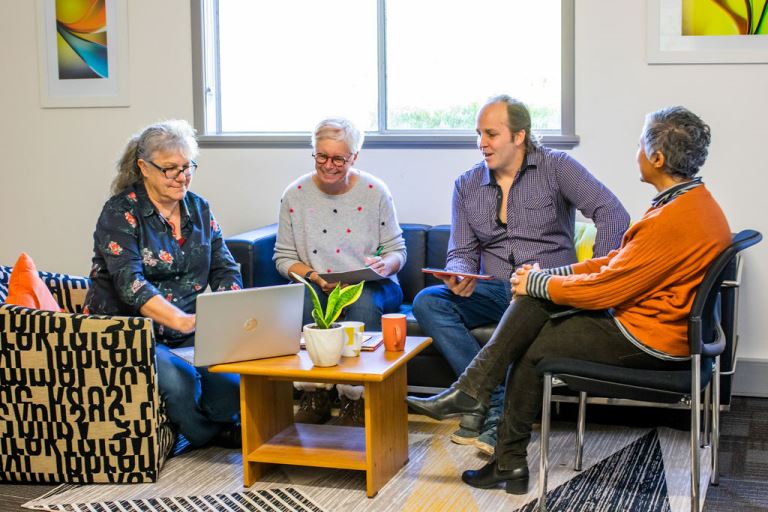 Check out all we have to offer!

Centrelink agent, Medicare agent, Dept of Veterans' Affairs, Government information access, Employment Services


Printing, photocopying, wide-format printing, laminating, scanning, faxing, audio/video transfer and more


One-on-one appointments (training, troubleshooting etc.), BeConnnected program, photo & document transfer


Projectors & screens, PA systems, microphones, cattle scanning wand, lights, market gazebo, popcorn machine and more

The Guide
Free fortnightly local event publication.
To include an event poster in The Guide, please email it before 4 pm Wednesday

Community soup days, Death Cafe, Repair Cafe, BeConnected, Seniors Week, Community Christmas Parade. See our Events Calendar for more.


We are an agent for the TransWA bus service. We can help with journey planning, ticket bookings and general enquiries


Food pantry, vouchers, financial counselling, shower and laundry facilities, some accommodation relief. Contact us for more information.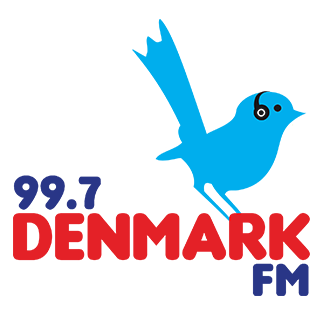 We are the home of Denmark's first community radio station, Denmark FM! It has been established to celebrate our diverse community and share our stories, talents, music and news.
After a lot of hard work we're excited to announce the station is live on-air and streaming online from October 4, 2021.
Want to find out what's happening in Denmark?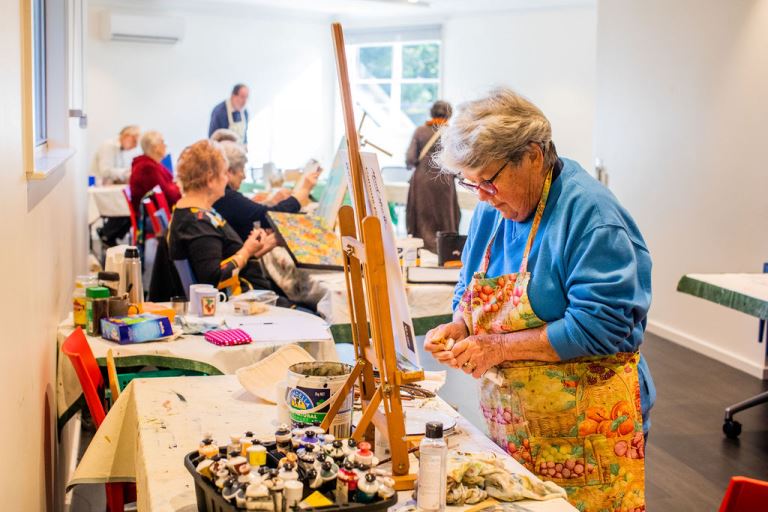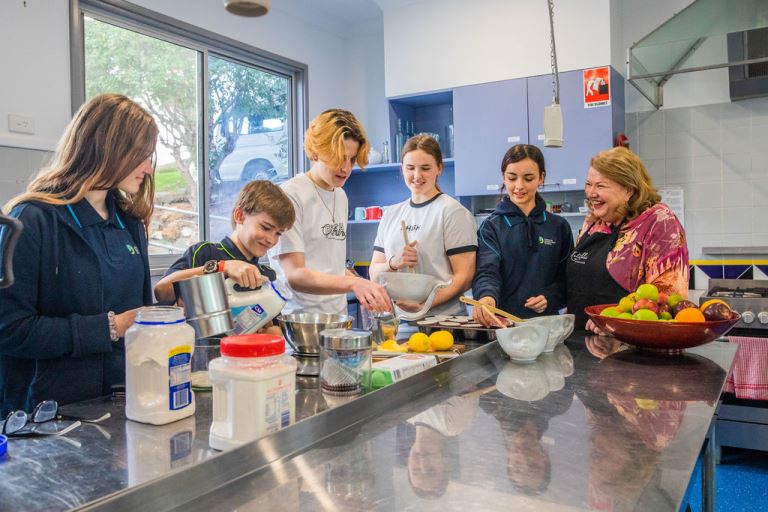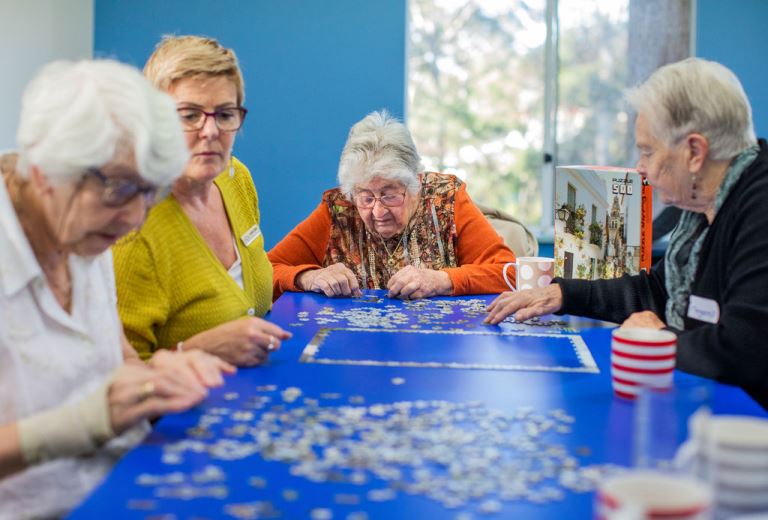 We can connect you with opportunities to volunteer with various community groups in Denmark.
Like to volunteer with us?
We'd love to hear from you!
"Thank you so much for providing the Be Connected Programme. I
have learned many useful things from Gail and am able to use my
new phone and Mac as in ways I did not imagine. Gail is great."
Lynne Berry

"I had wonderful assistance from Dennis at the CRC to 3D print a
couple of parts I needed to support one of my musical devices.
Highly recommended."
Robin Thompson

"To the Staff at Denmark CRC,
It's really appreciated!
Thank you for having me at your centre. I have completed
everything even though I was still on holidays. Your support has
been great. I wish you all a happy New Year for 2020. Wishing you
all the best."
Anna from Bidyadonga, South of Broome
"To dear Petra,
Many thanks for looking after and accommodating our group.
We thoroughly enjoyed our time at the CRC and are sad to leave."
With kind regards,
Linda (on behalf of "the Friday Group Painters")
Become a Member of the CRC
Receive discounts on a range of services and show your support for your CRC!
Step 1: Your Details
Step 2: Purchase Membership
Youth $10
Member-rate internet access
Member-rate printing, photocopying and laminating services
3 hours internet credit
Bronze $28
Member-rate internet access
Member-rate printing, photocopying and laminating services
3 hours internet credit
Silver $55
Member-rate internet access
Member-rate printing, photocopying and laminating services
3 hours internet credit
10% off Tech Bytes
10% off Computer Coaching
Step 1: Your Details
Step 2: Purchase Membership
Gold $77
Member-rate internet access
Member-rate printing, photocopying and laminating services
15% off Room Hire
20% off Equipment Hire
15% off Professional Services
20% off Tech Byte
Our Partners & Supporters